Our Customers:

Game development is no game. It requires a unique combination of disciplines, including cutting-edge artwork and animation skills, and a comprehensive grasp of flat, 3D, and virtual gaming technologies. Add to that a radical approach to creativity and you have the makings of a game development company that can capture the market.
At Ignite, we are not only game developers, we are also gamers. If a game we create does not keep us up late playing it, we keep working till it does. Our passion for playing games is matched only by our years of experience developing them. We are a certified partner of the Unity 3D multiplatform development ecosystem, and are experts at immersive game development.
If outsourcing game development for online casino games, poker, slots, 3d slots, roulette, and betting games is your goal, we've got you covered. We create traditional games that are also refreshingly unique. If you need a software development company that can push the boundaries of what a game can be, let us show you our pushy side.
Clients: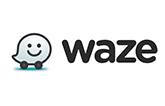 Mapping Software Development
Automotive Cyber Security
Mapping Software Quality Assurance
Connected Car Data Management