Our Customers: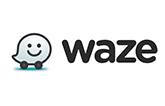 The automotive industry is undergoing a radical transformation. Big data, Internet of Things, and cloud platforms are redefining the very purpose of the automobile. Whether connected car technology drives your company to new levels of success or passes you by comes down to one question: who will you partner with for your automotive software development needs?
Ignite earned a reputation for excellence in automotive technology when a car was just a car. Now that vehicles are data-centric, our offshore outsourcing experience makes us uniquely qualified to develop your embedded, smartphone-based, or cloud platform automotive software solutions.
From infotainment apps to complete AI-driven fleet solutions, there's nothing we can't handle. Our automotive software outsourcing services follow the Agile methodology, ensuring transparency and flexibility from start to finish.
No, software development for the automotive industry isn't what it once was. If you need custom automotive software to meet the challenges that lie ahead, we invite you to contact us today.
Clients: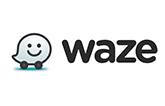 Mapping Software Development
Automotive Cyber Security
Mapping Software Quality Assurance
Connected Car Data Management