From Silicon Valley to Silicon Wadi, Startup companies have taken the world by storm in recent years. With the IT industry being at a global all-time high, there's no better place to be than in the midst of a nation that's just about to bloom into the world's next startup capital. Although industry experts are well aware of the talent and innovation coming out of Ukraine, the rest of the world may still be surprised when they hear the facts. Ukraine's IT industry is currently valued at well over $5 billion, and for a country involved in hybrid war, that's certainly impressive! The country also has over 2,000 startups and over 50,000 highly skilled engineers employed by local Ukrainian IT firms, not to mention the developers employed internationally.
Ignite is one of Israel's top software outsourcing companies with offices located in Ukraine. But why would an Israeli software company open offices in Ukraine when Israel is rated as the second biggest startup industry in the world? They believe that Ukraine is the next Startup nation and with all of their most talented developers being located there, it just makes sense.
To really explain the wonders happening in the Ukraine IT industry, we'll need to take a personal, one-on-one look at the startups making it all happen. Let's review 7 top startups that really model the way the Ukraine nation is taking the concept of startup and making it their own, with talent and innovation that could be compared to that of some of the world's biggest superpowers.
Looksery
Looksery has a team of 45 mathematic-geniuses across Eastern Europe and the US. They have offices all over the world and spend their time coding and developing facial mapping algorithms that will blow your mind. Their aim is to make big things happen by solving previously unsolvable problems.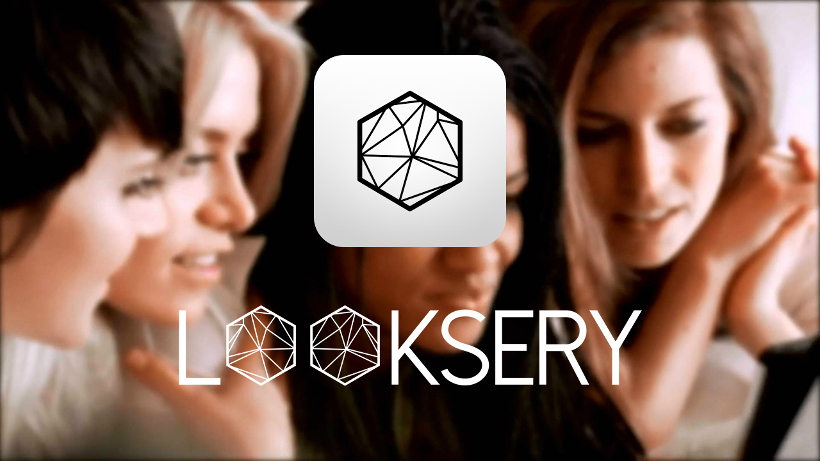 To the general consumer, Looksery is essentially a make-over app that turns you into a "3D animated avatar" in live mode via your mobile front-facing camera. Sure, this takes selfies to a whole new level, but what's really genius behind Looksery is their groundbreaking face-mapping technology, and that's where the real money lies. Their facial tracking and transformation technology is exactly what make-up brands, call centers and other industries have been waiting for for years. Yes, others have tried, but no one has quite succeeded in the flawless technology like Looksery has.
Branto
This startup's mission is to develop cutting-edge devices that bring comfort and control to your life. They're all about hassle-free class, innovation and futuristic gadgets, and this debut product is a perfect balance of all those things!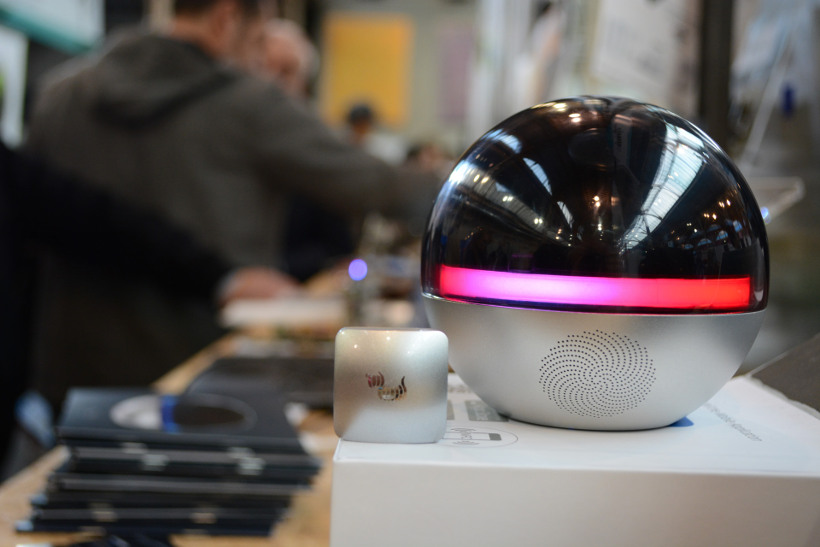 Branto is the security device from the future, with design innovation that the Silicon Valley could only dream of. This amazing, beautifully-designed piece of tech is self-powered and equipped with a 360 degree HD camera, motion sensors, a microphone and even night vision. Basically, Branto is your new best friend when you're away from home. Simply connect via your mobile phone and the amazing visuals and audio will make you feel right at home again. Visuals and audio is where this little robot can't be beat, and it's got a thriving Indie GoGo campaign to prove it!
Have a project in mind?
We are here to discuss
Contact us
LaMetric
LaMetric was developed by the smart people at Smart Atoms. They're main focus is productivity gadgets and their first product is definitely innovative and stylish with multi-purposes.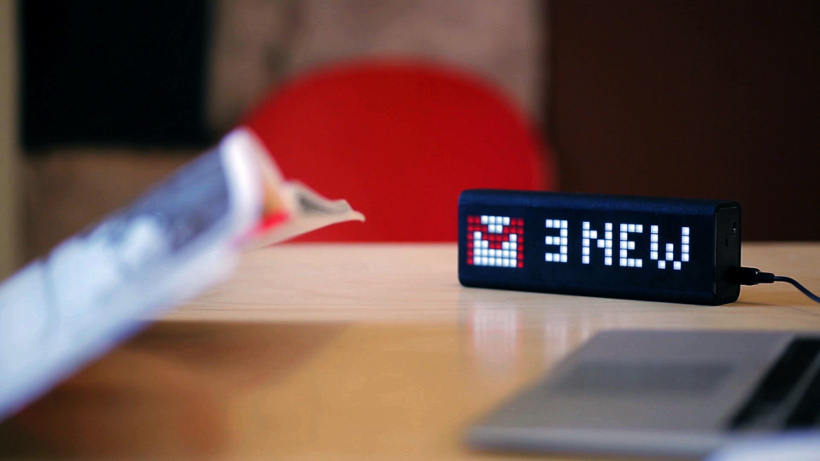 LaMetric is simply an electronic dashboard and speaker that's smarter than your average alarm clock – much smarter! Perhaps it's sleek and unusual look and feel is what attracts personal consumers, but on a larger scale, LaMetric offers an innovative and almost quirky business solution that we've never seen before. LaMetric's internal tracker allows you to link it up to whatever's important to you, or so says their tagline. Businesses can use it to track RSS feeds and really make an impact in store or in office. Control your LaMetric with their cool app and turn this simple gadget into a useful business tool.
Luciding
Luciding is the startup every daydreamer has waited for. Lucid dreams are somewhat of a "left-wing" topic, but here's a company that is offering lucid dreaming as their service. That's right! They did the research, they got the facts and with that and a lot of natural talent, they developed the very first lucid dream stimulator. The young dreamers behind Luciding are not only geniuses in their fields, they're also doing it for the right reasons. They want you to live your dreams and they're working hard to make that a reality. Paired with a mobile app, Luciding is set to be one of the most creative startups yet. Of course though, it all depends on whether their device actually works!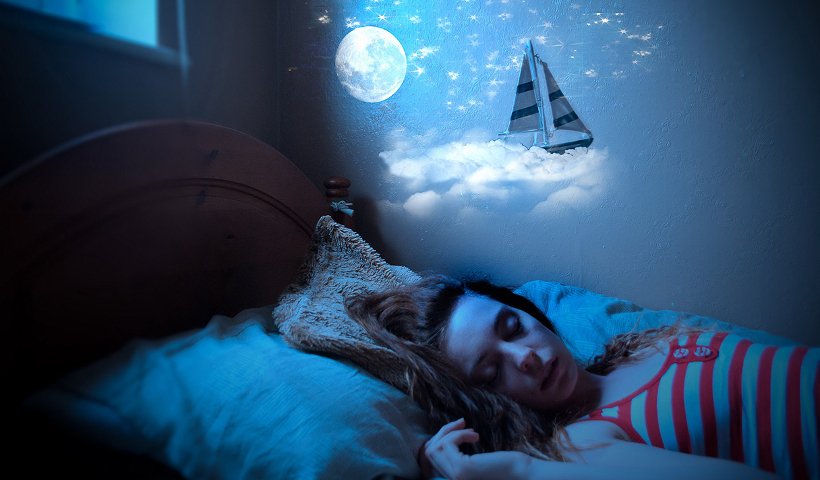 Kwambio
Kwambio is taking unique to a whole new level with their incredible 3D-printing platform. Choose from a range of cool, fully-customizable products originally designed by talented creatives. One you've made your item your own and it's 100% unique, you can print your item using your 3D printer and share your creations with the Kwambio community. If only more companies would take this unique approach to launching a one-of-a-kind business that gets people's attention, the world would be a lot more colorful! A product like this isn't only aimed at collectors of cool things, but rather it opens the doors for more platforms like this and takes the world of 3D printers a step further.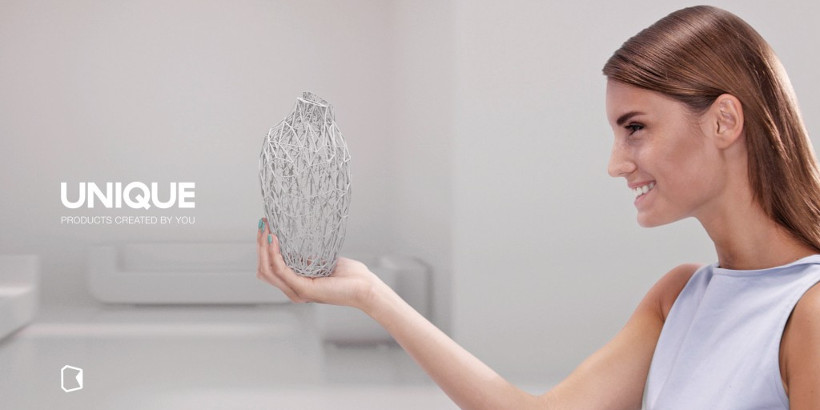 FlyRe
FlyRe offer an IT solution to reinsurance that is set to build an integrated community and basically make all your reinsurance hassles disappear.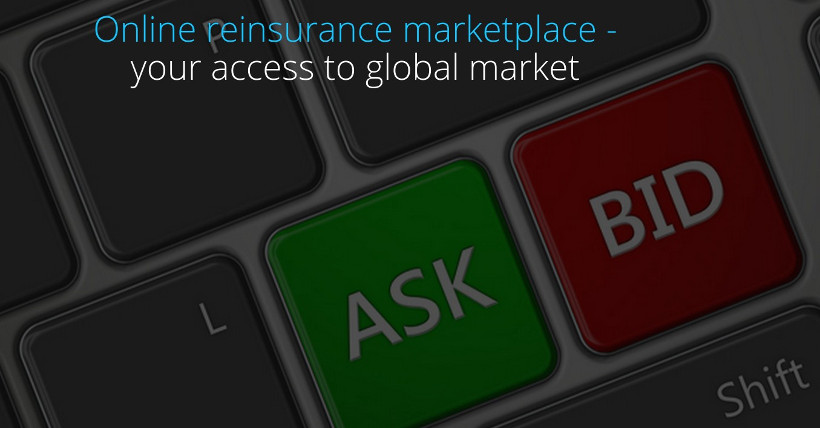 The company is one of Ukraine's most famous IT startups in recent years. This online platform for risk reinsurance is a system that is unrivalled in its industry. Log in through their website, follow the user-friendly platform to request a quotation and like that, you'll receive a variety of quotes specified to your requested needs. It couldn't be easier! This is a system that is proven to reduce costs and give you access to the market in a way that just wasn't available in the past. If you're looking for an impressive example of the smart startups coming out of Ukraine, here's your first choice!
Ecoisme
We couldn't discuss the Ukraine startup industry without mentioning one of its top eco-friendly companies. Ecoisme is another Indie GoGo campaign that sky-rocketed into main stream tech media for its innovation ideas and technology. Connect all of your electrical devices to a mobile dashboard via an app and cool sensors in your home and receive updates, tips and important usage numbers no matter where you are. This technology makes eco-friendly living easier for everyone, no matter what your economic status is. It's something that goes a long way towards creating a greener world and another reason why Ukraine are ranking high in the world's smartest IT industries.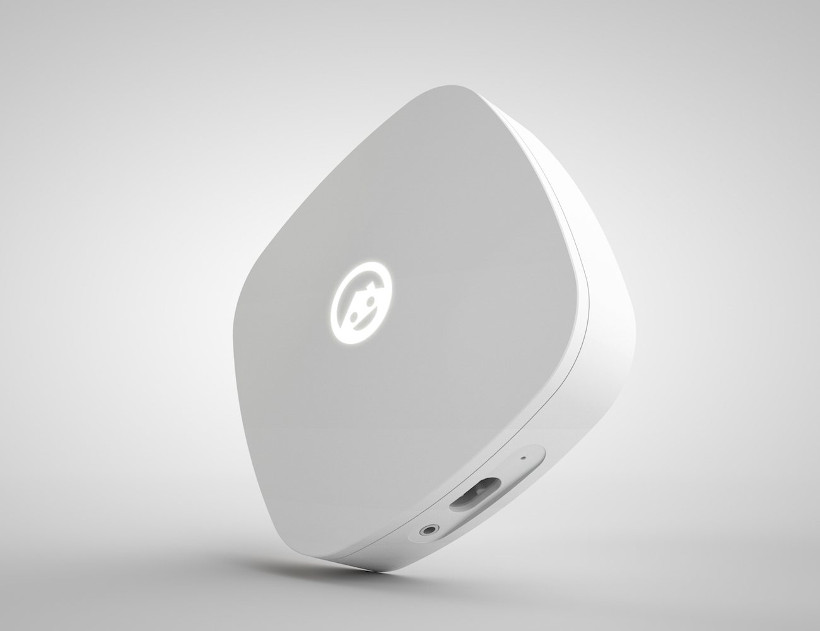 The bottom line
In conclusion, if you're looking to the world of IT startups for smart staff, tools, talent or ideas, you'll most likely end up working with a Ukraine startup. This industry has so much to offer, we've barely seen the tip of it yet, so hold onto your seats because you can expect the smartest innovations to be found in Ukraine.