The growing global IT marketplace has a huge appetite for software programs, mobile apps, and cloud-based applications. The market is slated to generate more than $3.7 trillion in revenue in 2018. Meeting the demand amidst international competition requires finding the most economical ways to develop a product, while maintaining quality. Outsourcing is increasingly the solution chosen by companies to achieve these objectives, but identifying the best countries to outsource software development can be a challenge.
In this article, we look at six global destinations where software companies compete for development capital. We then focus on the country within each region where software R&D is hottest.
When reviewing rates, be aware that the Total Cost of Engagement (TCE) for creating your product will probably include additional fees.
Top Outsourcing Destinations in the World
You can find developers for hire in every industrialized nation in the world, and in many 3rd-world countries. With 51% of the world's population having Internet access, entrepreneurs must no longer live in Silicon Valley in order to capitalize on the massive tech market. Today, programmers can learn to code from the Web without ever receiving formal instruction. With little investment, those so inclined can then launch a website offering programming services.
If you see a problem with that, you are not alone. Identifying trained, experienced, and competent outsource software developers can be a challenge for any company. Fortunately, certain geographical regions are now recognized for hosting highly-qualified programming talent.
Before we look at specific examples, be aware that the rates we discuss represent the average rates (in U.S. dollars) for professional developers working on moderate-class programming projects. Software engineers specializing in specific applications may charge significantly more, and less-qualified freelancers may charge significantly less than the rates we show.
Eastern Europe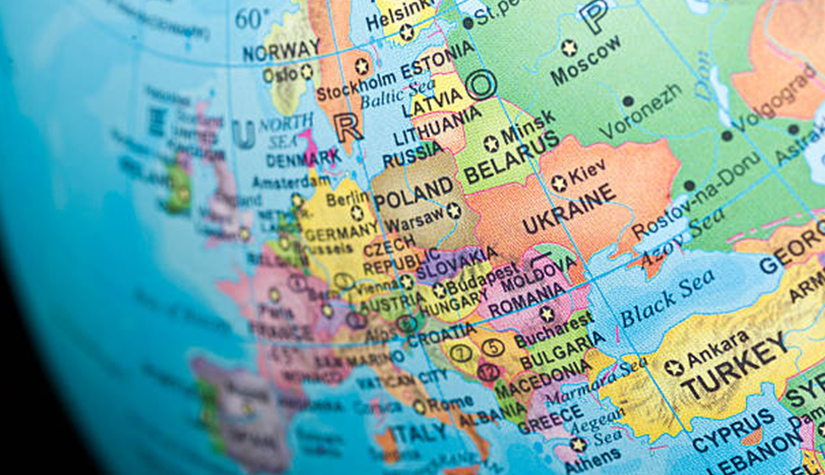 While the West usually claims the headlines on technological advances, Eastern Europe has quietly gone about establishing itself as a solid bedrock for software outsource companies. Ukraine, Belarus, Czech Republic, Poland, Hungary, Romania and the Baltic region (Lithuania, Latvia and Estonia) have each devoted significant resources to developing a robust IT infrastructure. From Poland's renowned engineering universities to Belarus's 30+ thousand developers, the region is host to some world-class outsource providers.
Let's look, briefly, at what each country offers, with an emphasis on the leader in IT outsourcing — Ukraine.
Ukraine
Ukraine stands as the leader in Eastern European countries offering ITO services. Let's see why.
Development Rates
Outsource development rates for Ukraine are generally in the $25-$40 range, which is fairly consistent with rest of the region.
While these rates would be considered budget rates in the U.S., Ukrainian developers can go toe-to-toe with most of their American counterparts on product quality, creativity, and professionalism in project management. The abundance of highly-educated software engineers in Ukraine means lower prices and a deep pool of rich talent for companies needing to outsource software work.
Education
Ukraine stands out as the leader of outsourcing software development in this region, thanks in no small part to the country's almost universal focus education. A high percentage of citizens have completed higher education, and 57% of IT specialists hold STEM (science, technology, engineering, math) degrees. In short, the country is crawling with tech talent.
Languages Spoken
The official language of Ukraine is Ukrainian, but Russian is the native language of a significant portion of the population. Currently, the breakdown of languages spoken in Ukraine is as follows:
Ukrainian: 67.5%
Russian: 29.6
Other: 2.9%
Despite these numbers, a high percentage of Ukrainian technologists are fluent in English.
Government
One of the first questions companies have when considering whether to outsource to Ukraine is whether the country is safe. In many respects, the answer to that question remains to be determined, but most experts would tentatively say yes, Ukraine is safe.
Despite war with its largest trading partner, high inflation, and government corruption that has been till recently unbridled, Ukraine appears to be on the road to recovery. With help from the International Monetary Fund (IMF), the country's economy is healing, and shows promise for long term stability.
Occasional skirmishes with Russia still occur, but mostly along a short stretch of the border. As for the widespread corruption that for so long was the hallmark of the Ukrainian government, recent reforms have lead to improvement, but much work remains to be done.
While Ukraine's tech talent has much to offer the world, starting a business there can have its challenges. For this reason, some tech companies have opted to move to Israel or the U.S., or to open offices in those countries. At the same time, many remain in their native country, bound and determined to show that Ukraine is open for business.
Belarus
Located conveniently in central Eastern Europe, Belarus has quietly made a name for itself as a hotbed of IT developers for hire. Actually, this small nation has more than 50 years' experience in technology development, and is ranked #53 in education by the UN. More than 40,000 professionals work in the IT sector, with Belarus universities churning out thousands more every year.
Czech Republic
Czech Republic is sometimes compared to Ukraine in terms of IT outsourcing capability. Although you will pay more for IT talent in the Czech Republic than in Ukraine, but the landlocked country has made a reputation as a worthy nearshore development provider.
Poland
Poland could easily be be overlooked by companies seeking offshore developers, but it shouldn't be. The Polish economy is stable and the IT sector harbors some of the best developers in Europe. English is commonly spoken, with Poland ranked #11 out of 80 countries for English proficiency. Poland's greatest advantage is its low labor cost and rich pool of skilled programmers.
Hungary
A history venerable educational institutions, combined with low labor rates, results in a talented pool of low-cost development labor. Nestled between Ukraine, Austria, Romania, Croatia, and Slovakia, Hungary is convenient to Eastern European customers, while being accessible by the whole of Europe. The IT sector makes up 10% of the nation's GDP, and growth has demand outpacing supply. Hungarian universities graduate about 6,000 IT specialists per year, with most finding employment before they graduate.
Romania
With 300,000 professionals working in the ITO sector, growth has been steady. Quality development has become the hallmark of Hungary, as more and more companies turn to this provider of outsourced technology services. If you are looking for the lowest prices, Romania might not be your best choice, but ITO companies, here, offer a great balance of competitive pricing, high quality, and English fluency.
Summary
Eastern Europe is steadily positioning itself to be a world-class provider of technology services in the years to come. Even though most member states have experienced their own form of unrest in recent years, their tenacity and solid technological footing make them strong contenders for global outsourcing business.
Asia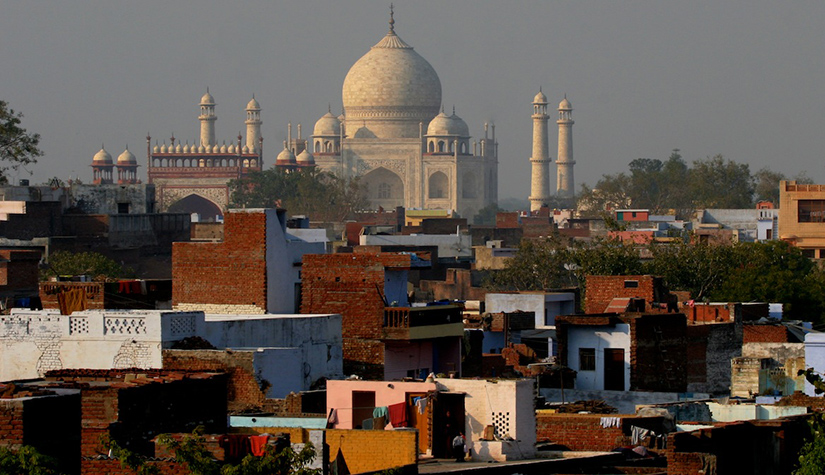 When we speak of Asian outsource destinations, we mean four primary countries: India, Philippines, Vietnam, and China. Each offers certain advantages and certain disadvantages.
India
India has a huge labor pool of skilled and semi-skilled technologists. The entrepreneurial spirit is alive and well in india, leading to rapid growth in many industries, including software and IT development. Cost over quality is the strong argument for using Indian outsource providers, although the trend is toward offering better quality services.
Philippines
The Philippines has offered call center outsourcing for years. Most recently, the industry has moved to grow the IT development sector.
Vietnam
Why outsource to Vietnam? In a word, cost. With rates 90% lower than those of U.S. developers, it is hard to find lower-priced developers, but English fluency remains a problem.
China
China leads Asia in outsource services. From 2006 to 2016, the Chinese outsource industry revenue increased from $1.38 billion dollars to $106.46 billion. China clearly takes outsourcing as seriously as its manufacturing industry, with the number of companies expanding from 400 to nearly 40,000. Even though these numbers represent all outsourcing, not just software, they reflect China's intent to become the leading provider of outsourcing services throughout the world, at least in terms of volume.
China offers special economic zones designed to attract foreign business. Coupled with a growing economy and abundance of technologists, the environment is well-suited for developing software and IT solutions for companies in other countries. The primary downside? According to some, China has a long history of failing to protect the intellectual property of others. In other words, if your product involves truly innovative technology, proceed at your own risk.
Development Rates
Rates in Asia, like the countries themselves, are all over the map. By country, rates are generally as follows:
Vietnam: $10.50
India: $15
Philippines: $20
Vietnam: $30
China: $50
These figures can vary widely from what you might be offered, depending on your needs. For example, if you hire a bona fide software engineer in China, rather than a software developer, your hourly rate might be closer to $100 per hour.
Education
Chinese universities produce twice as many graduates as those in the U.S. The number of engineering graduates has been explosive, as China prepares to develop a technologically advanced workforce.
Languages Spoken
Chinese is the dominant language of China, with a number of other dialects also spoken to a lesser degree. Regardless of the dialect spoken, a surprising number of Chinese also speak English. Here's the breakdown:
Chinese dialects: 100%
Percentage of Chinese who are also proficient in English: 22%
Among educated Chinese — those who work in the outsource industry, English proficiency is significantly greater than 22%.
Government
The PRC government's long-time support for manufacturing has taken a turn. The government's latest plan is to build within China a robust IT economy. The government's role includes providing funds, tax incentives, and other support for R&D centers.
Summary
China is a nation on the rise, with a national sense of competitiveness uncommon in the West. Even though technological innovation is not historically China's strong point, it has a sufficient technology industry to offer competitive software outsource services.
Middle East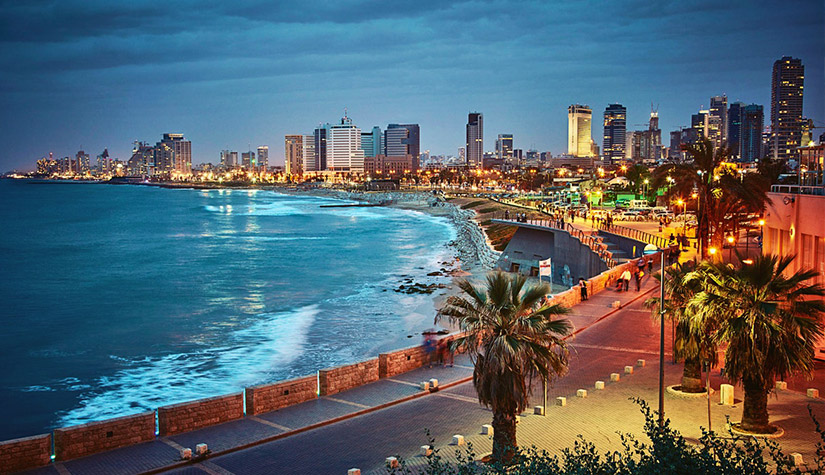 As a global region, the Middle East is not exactly a hotbed of software development. A scattering of software companies has emerged in the United Arab Emirates, Dubai, Qatar, Saudi Arabia, and Kuwait, but most limit their outreach to the Middle Eastern market.
Even so, one country stands out, not only among Middle Eastern nations, but as one of the leading countries in the world for outsource development — Israel.
Israel provides a welcoming environment for business, and for technology in particular. Not only does Israeli make it easier to set up a business than do many countries, but the government sees a great advantage in luring the world's best technologists to its shores. Even though Israel is ranked by many as third in the world in technological advancement, officials admit they can improve upon science, math, and engineering education. By opening its doors to technology companies from other nations, Israel benefits from the influx of technologists, and technology companies benefit from, perhaps, the best location for startups in the world.
Government loans to startups and other incentives have helped propel the tech industry to become one of the top 10 in the world. The tech industry is responsible for 17.3% of the GDP of the business sector.
One of Israel's primary businesses partners is Ukrainian, with whom Israel shares many things in common. Israel has also attracted startups from the U.S. and Western Europe.
The maturing of the Israeli technology sector has lead to some changes in the industry. While tech growth was built primarily on service providers, the trend is toward product development.
Development Rates
Although pricing models vary by company and by project, the hourly rates for software development in Israel is roughly $25-$60 per hour.
Education
More than half of Israelis aged 20-24 are enrolled in an institution of higher learning. Technion (Israel Institute of Technology) is the center of R&D for the country's industrial environment, and has turned out a significant portion of the country's engineers
Israel would like to raise the percentage of its citizens holding STEM degrees, and to keep more of them that do from moving abroad. To that end, the STEM Leadership program strives to encourage more doctorate-level engineers and scientist to do their work from Israel rather than the U.S. or Western Europe.
Languages Spoken
Israel is a multicultural nation with more 27 languages spoken in various regions. The top languages are as follows:
Hebrew: 49%
Arabic: 18%
Russian: 15%
English: 2%
Yiddish: 2%
French: 2%
Spanish: 1.6%
Other: 10%
Government
Since 2006, the Israeli economy has grown by 100% — more than that of any industrialized nation. This is not an accident, but is the result of the government's efforts to make technology a major part of the nation's economic base. Government efforts to attract business has, by necessity, lead to increased regulation and more complex taxation.
Summary
Israel is ranked #1 country in the world for innovation and for entrepreneurship. With a government that welcomes tech startups with open arms, and a strong base of world-class technology experts, it is easy to see why some of the best technology outsource providers in the world are here.
Africa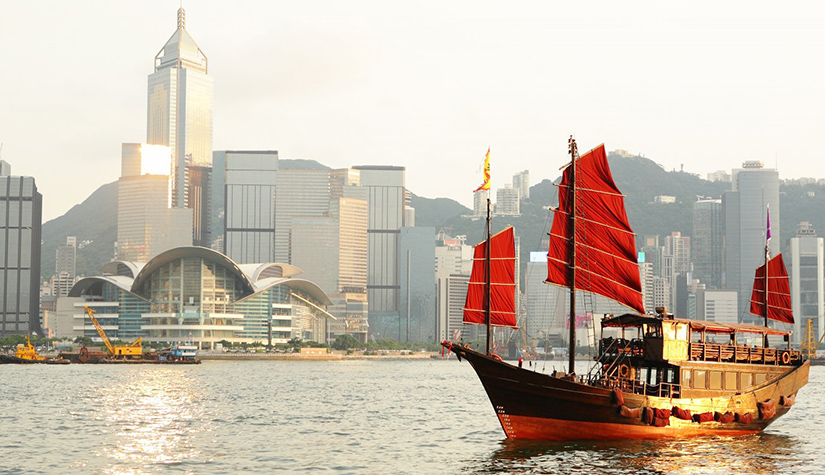 In the minds of most people, Africa is probably not at the top of the list when considering destinations for software outsourcing. Even so, across the sand-laden continent, one country after another is waking up to the digital age. From tech startups in Kenya to South Africa's focus on big data and mobility, Africa is gaining a digital awareness that will transform the continent.
Already, Kenya, Morocco, Egypt, Nigeria, and South Africa are showing promise of having their own IT industries, with outsourcing a part of the mix. But Egypt stands apart as a leading provider of such services, with an established history of outsourcing.
Development Rates
The average salary for a software developer in Egypt is about $20 per hour. Keep in mind, however, that, as in all the rates we have listed, additional fees will likely be added to the total development cost.
Education
Education has become a high priority in Egypt, and the reforms taken by the government will have a positive impact on the IT industry. Each year, 10% of the schools are upgraded with computers, multimedia laboratories, and internet connectivity.
In terms of higher education, Egypt was the most represented Arab country among the Times Higher Education World University Rankings for 2018. The list of 32 of the best universities in the Arab world, and 9 Egyptian universities made it onto the list.
Languages Spoken
The dominant language spoken in Egypt is Arabic, spoken in various dialects. English and French are taught as secondary languages in all public schools, with about 35% of Egyptians being proficient in English — higher in business.
Government
The Egyptian government realizes that their involvement is required, if the IT sector is going to reach its potential. The Information Technology Industry Development Agency (ITIDA) represents a partnership between the Ministry of Communications and Information Technology (MCIT) and the private IT sector for the purpose of promoting research and growth of the industry. The ITIDA offers fellowships and on-the-job training in the IT industry for graduates and postgraduates of Egyptian universities.
Summary
The Egyptian IT industry is in the early stages of maturity, but has already established Egypt as the top country for IT in Africa. Infrastructure challenges, the lack of widespread Internet service, and corruption create a difficult environment for technical entrepreneurs. Even so, software development companies are already pushing Egypt to the forefront of African nations in technology offerings to the outside world.
Western Europe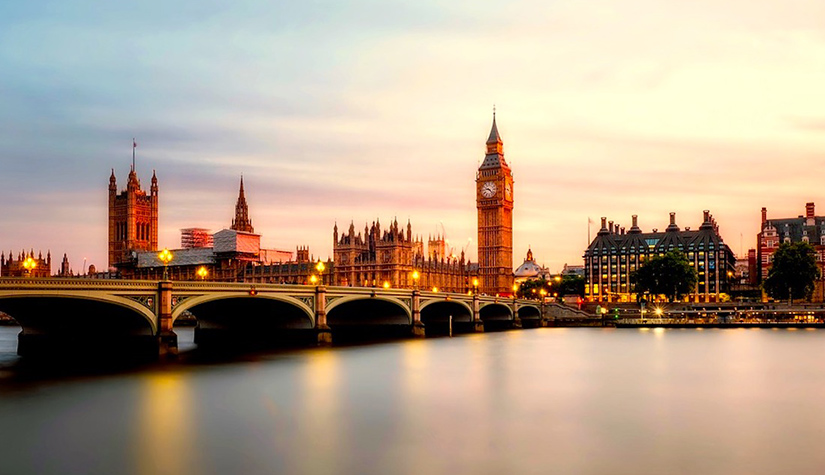 Software outsourcing is emerging in several Western European countries, including the United Kingdom, the Netherlands, France, Norway, Belgium, and Switzerland. Among these, we feel the U.K. is most representative of providing the quality, experience, and pricing for software development in this region.
Development Rates
Rates across Western Europe vary widely. Here's the spread:
The United Kingdom/Ireland: $42-$70
The Netherlands: $110-$115
France: $15-$30
Norway: $50-$99
Belgium: $25-$49
Switzerland: $10-$30
Education
The United Kingdom joins the U.S. as leaders in engineering education. With institutions such as the venerable King's College, computer science programs turn out some of the best technologists in Europe.
Languages Spoken
The diversity of nations making up Western Europe is reflected in the languages spoken throughout the region. English and Welsh are the dominant languages of the United Kingdom. The Netherlands host more than 60 dialects, including Dutch, French, and German, with a high percentage of citizens English fluent. Of course, French is overwhelmingly the language spoken in France, but about 30% of French citizens speak English.
Government
The greatest governmental issue facing any British business in the U.K. is the Brexit. Questions regarding customs duties, taxes, tariffs, and Brexit's impact on the Digital Single Market concern all software companies in the U.K.. Until Brexit is completed and such details have been resolved, questions remain about doing business with U.K. IT vendors. Not that they might not be able to serve their foreign or nearshore clients, but how pending changes might affect cost remains to be seen.
Summary
The United Kingdom host a moderate number of software companies, most staffed with highly qualified developers or engineers. The fact that the Brexit might muddy the business waters should not discourage you from considering them for your next IT project. Nothing will happen soon that will affect the pricing you receive, but keeping your eye on the long-term situation might be prodent.
United States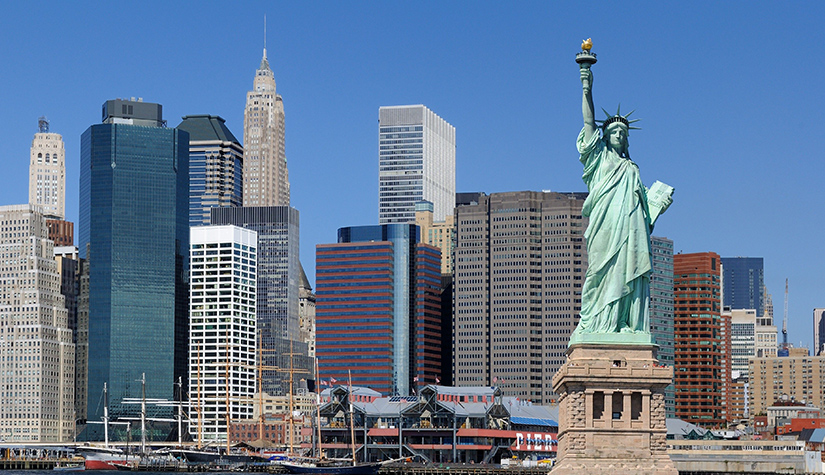 You might not think of the U.S. when you think of outsourcing providers. It is true that many corporations in the States seek offshore developers in order to reduce R&D cost. But for many companies throughout the world, "outsourcing" means hiring U.S. IT companies to create the product they wish to market. For that reason, the U.S. is regarded among our list of countries to consider for your development needs.
Development Rates
Software development rates in the United States for moderate-class projects range from $100 to $200 — among the highest rates in the world for reasons we shall discuss.
The quality of developers in the United States is rarely questioned. The tech-reliant American economy demands robust products and services that push the boundaries of technology. There is little room in the American marketplace for developers who cannot deliver tomorrow's technology today, and do it reliably.
However, the size and diversity of the U.S. economy means engineering programs must compete with other disciplines, such as business and economics, for college enrollees. As a result, software firms must pay premium rates to attract the best engineers. The demand is reflected by statistics that predict a job growth rate for software development engineers of about 19% by 2024.
The supply/demand, and subsequent cost for development in the U.S., is a major factor in American companies looking to farm out their IT and software projects to other countries. Even so, many companies and government agencies around the globe only trust their projects to American developers. What appears as a paradox merely reflects the diverse needs of tech companies around the world.
Education
The U.S. boasts some of the best engineering colleges and universities in the world. Even so, the percentage of the graduates getting engineering degrees is significantly less per capita than that of certain other countries. Ukraine, for example, has only about 14% of the population of the States, but has an engineering graduation rate roughly equal to 50% that of the U.S.
There is no doubt that software engineers with degrees from Massachusett Institute of Technology (MIT) are capable. Many other lesser known American colleges and universities also provide top-notch software engineering programs. But the issue with hiring American developers is not the quality of education — it is that there are not enough of them to drive rates down, and the robust U.S. economy offers little incentive for developers to seek low-budget projects from offshore.
Language Spoken
English is the primary language spoken and written in the U.S. However, the growing Hispanic immigrant population has lead to a rise the the percentage of Spanish-speaking people, especially in areas where there is a high concentration of Hispanics, such as California, Texas, and Florida.
The breakdown of languages in the U.S. is as follows:
English: 79.2%
Spanish: 12.9%
Other Indo-European: 3.8%
Asian and Pacific island: 3.3%
Other 0.9%
Government
Business in the United States is, in many cases, highly regulated. Environmental regulations; extremely-complex tax laws; and a mix of federal, state, and local legislation create a confusing business environment for outsiders.
The current presidential administration has taken great strides in reducing federal regulations and is cutting taxes in an effort to encourage business growth. Even so, it is often best to consult with a U.S. based attorney before engaging in business with American companies — especially when the product is technology related.
Federal statutes limit or restrict what items can be sold abroad, and to whom. Regulations limit or restrict the sale of computer technology, including software, outside the United States. Certain types of software can be sold (or exported) to certain countries, but not to others. Software that includes encryption capabilities are especially barred from export to certain nations.
Whatever software company you hire will be — or should be — well aware of the laws as they apply to the software they can develop and sell to you. Even so, having an attorney examine your intentions ahead of time could save you substantially if you end up paying for software the vendor can't ship to you.
Summary
In many ways — not all, the U.S. still leads the world in technology. While the quality of software and IT developers is top-notch, don't look for low-budget development unless you are prepared to hire startups or recent (inexperienced) graduates.
Which Are the Best Countries for Outsourcing?
In this article, we have explored the continents in search of the best outsourcing destinations. The countries that stand out as valid candidates are:
Ukraine
Israel
China
Egypt
Which one is best for your offshore software development? There is no single answer. The location, costs, and technical capabilities of one country may suite the needs of one customer but not another. You must weigh quality considerations and cost against the stability of the region. Ultimately, the vendor you select should be capable of partnering with you for the long term, and not just for one project. Hopefully, we have helped point you in the right direction.