Aviram Eisenberg, CEO and founder of Ignite Ltd, discusses risks, efficiency and benefits of software and support outsourcing for ISVs and product companies, which plan to extend their team to Ukraine.
Tell me about yourself, your role in Ignite?
A: First of all, I'm a father of three amazing children, 4 children, including Ignite *smiles*, The company was growing steadily for the last 12 years. I'm a serial entrepreneur now, but used to be a software engineer so today what I mostly do is talking with layers, accountants, and things of that level.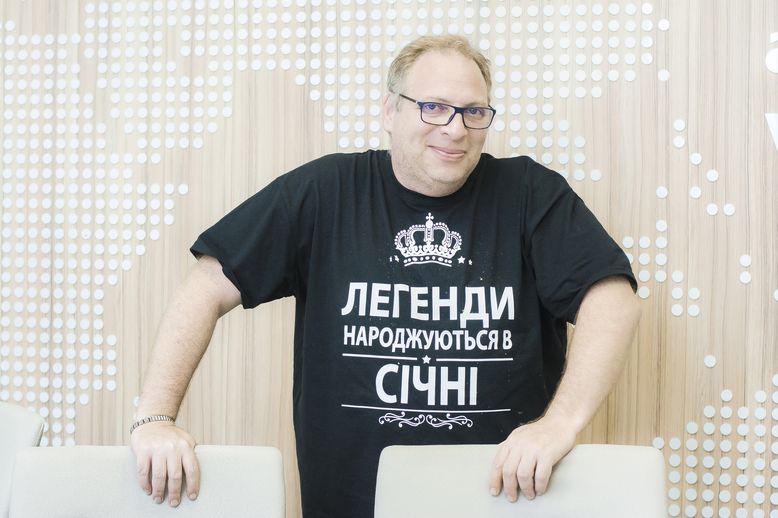 Does the fact that you're from Israel play an important part in your business?
A: Yes, of course, it gives us an advantage. When Israel customer come to me, I understand completely their needs, because I used to be in their shoes, I was an executive in an Israel tech product company. I was there, I was doing this job — I understand the kind of stresses they have, their limitations and I speak their language, not only Hebrew. *smiles*
What about the differences between the two cultures, what role do they play in the outsourcing business?
A: Well… Israel is a small country, but it's very exposed to what's happening on the international market, with specific emphasis on the US. So there're so many guys in Israel leaving to the US, working in the high-tech industry there, and a lot of them came back.
Amazon is active in Israel, as well as eBay, Google, Microsoft. MTV, which also has an office there, was our second customer. With them, it turned out to be a huge project, since they had some very quick decision-making even on big things. It was very interesting and it was a different aspect of the software industry that I didn't know before, with, 10 hrs of the time difference with West Coast.
Speaking of Ukraine and Israel or Western countries, I think that there's more in common than that of difference. In Ukraine I see a big ambition to succeed. The fragmentation of IT market in Ukraine is very high with more than 1000 companies, most of them small.
What cultural differences do our customers have to overcome?
A: An IT person is an IT person. The difference between Ukrainian developer, and, say, US or Israeli developer is not that big. Ukraine has an excellent reputation today in Israel for Ukrainian developers, and we assimilated immigrants in IT market very good. I think 30-40% of IT market in Israel is ex-soviet union, a lot of them from Ukraine.
But there are differences. Sometimes it's even dress-code, here it's more strict. It's also the way you speak, it's what you speak about, the code of behavior.
There's no such code in Israel, at least not in that way: it's a country where event politicians don't wear suits. Sounds like one big mess, but we see no value in a protocol, in sticking to it or to processes.
Sounds like a part of Agile manifesto.
Speaking about Agile, if you have the set of processes, they become not effective once you establish a distributed team, located in different countries, for example, so that's a thing to keep an eye when going outsourcing.
It's very hard to maintain the classic style of the methodology. So usually we use Distributed Agile, which is about adjusting the classic practices so that the whole thing will work in such a situation. Anyway, every customer has an account manager for our side, who keeps a hand on the pulse and be able to address any problem if any should happen.
They call Israel a Silicon Wadi, right?
A: Yes, it's a valley without a river *laughs*. Israel culture and mentality of entrepreneurship is very similar to that in a Silicon Valley in the US. If you look at Israel, the whole Israel is one huge Silicon Valley, meaning the atmosphere of creativity and out of the box kind of thinking.
Every year about 400 startup companies are born in Israel, about the same amount die, but in general, Israelis love to take risks, it's not a barrier…
The remote chance to succeed is a good reason for them to stop working in that dream office in Microsoft or Google and go back to the garage, getting zero checks, all with the goal to bring your dream to reality.
Let's imagine I want to outsource to Ukraine. I'm your client, potentially. Where do I start?
A: First, you need to come over, meet a couple of companies and make a decision which of them is more reliable in your eyes.
The second thing put it to a test. I would define a specific profile of a team, not big, say, 3–4 people, and give it as a task to whatever companies I want to test. And then see what kind of candidates they bring.
Based on that you get the decision which company you decide to work with since you'll see which is faster, more attentive to you, more efficient in recruitment and which brought you the best team.
My second y advice would be — put attention on the first 6 months of your project. Usually, all the major decisions are made during this time, as well as major mistakes.
And last but not least, help your new team gain all the knowledge about the product that they need to develop, invest time and money in creating good cooperation.
When I order a team, when can I expect it to be ready, then?
A: You can expect an initial team ready in three months, a pilot basically. If you are looking at 100 people project, start with ten people initially. If it's 30, start with 3.
By the way, if it's a team over 10, we advise to hire a project manager from Ignite. He'll have an almost immediate ability to detect and eliminate HR or other risks and keep everything on track, much faster than a manager on customer's side.
For some projects, a pilot project is an option. For example, if the customer wants a system that's doing XYZ, let's have a pilot to develop a system that's doing X.
Start with minimal requirement to test the capabilities. In that case, our architect is assisting the team, or tech lead. Anyway, during first critical 6 months, we will accompany this project on a much more attentive level, management attention, to ensure that later on it's on and running, even if the customer didn't hire a PM from our side.
Any other risks that ISVs usually stumble upon?
Well, we know how to avoid all roadblocks.
Every our customer needs a 3-wheel treat: they need to hire new employees as if they are their own. We encourage customers to come over, share the information, even bring small giveaways as gifts, spend time socially with the guys, getting to know the team.
We provide HR support, of course, but, we try to help the team build this relationship with the customer because that's eventually for the benefit of the project.