Our Customers:
Just as cloud application development and SaaS have redefined how companies distribute and sell software, Ignite has redefined the cloud application development company. Our world-class R&D teams and Agile-based methodology establish Ignite as a leading provider of offshore cloud software development services.
Our knowledge and experience enables us to fully harness the power of Agile for your next cloud-based project. What this means to you is a process that is transparent and flexible. As your project evolves, so might your requirements. With Ignite as your custom software development service provider, you never need to worry about losing control of your project, or being locked into a set of specifications that change after development begins.
Since we embrace the collaborative work mode, all project participants are aligned to the same goals and deadlines. We also foster an active beta testing community to help ensure that your software is subject to comprehensive testing at the end of each iteration.
Perhaps you wish to direct your own cloud R&D team, with Ignite handing all the administrative tasks. Or, maybe, you need an outsourcing partner who can manage your cloud project from the ground up. Either way, Ignite can create a plan that works for you.
If you need a world-class cloud-based application development company at outsource rates, we invite you to contact us today.
Clients: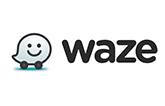 Mapping Software Development
Automotive Cyber Security
Mapping Software Quality Assurance
Connected Car Data Management