Many offshore companies provide development services in Time & Material model. In the classic T&M model, the project is assigned to the available developers. When a company wishes to conduct several projects, T&M doesn't ensure knowledge cohesiveness, nor does it minimize the effect of context-switches.
In-fact, T&M could prove to be not as cost-effective as it seems: the hidden cost lie in the new learning curve that has to take place. In addition, bringing developers up to speed with the knowledge requirements is also a time consuming process. To avoid this kind of inefficient conduct, Ignite offers dedicated development teams. It's a very popular solution among companies which wish to have cost-effective extended development resources that will be dedicated exclusively for them, and retain their unique domain knowledge.
Ignites's Dedicated Team Model Offers: An Elite Extension of Your Team
The Dedicated Team model is preferred by companies across different verticals as it features benefits that are hard to compete with: better delivery, clarity on the status of the project, and greater flexibility to dynamically change plans all aspects appreciated by management. The flexibility aspect is especially significant when compared with fixed price model which does not enable such much-needed liberties.
Long Term Accountability for R&D Excellence
Different verticals have niche requirements. With hundreds of software projects conducted by Ignite, it's safe to say that no project looks likes another. The key to seamless delivery is in matching the right people for the right project and managing them towards timely, efficient delivery. Drawing from an extensive talent pool, we build a professional team and project manager according to the nature of your project. The project manager will work closely with you to ensure your goals, requirements and milestones are met.
Executive project supervision is part of our commitment to excellence. As such, it is provided at no extra cost on an ongoing basis. Ignite's executive leaders are available for technological guidance and creative, out-of-the-box technological problem solving if needed.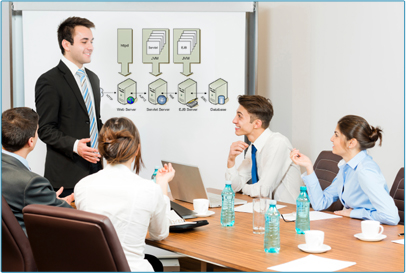 The accumulated knowledge that your dedicated team gains is a significant added value: your dedicated offshore team works exclusively on your projects and retains the knowledge for future R&D projects.
Ignite's Dedicated Team Model has clear benefits:
Provides improved visibility and clarity on progress
Suited for long-term projects as it increases and retains domain knowledge
Increases team cohesion and collaboration
Reduces induced administrative overhead
Reduces context-switching overhead
You have an accessible point of reference on your site
Access to Ignite's experienced technology experts with diverse domains of expertise
R&D supervision and guidance by Ignite's leadership is provided free of charge
Request a quote