Many European and US based companies are moving operational activity offshore. The reasons may vary: some are looking to reinforce and support global operations, others see an opportunity to save costs. While the benefits of offshoring are undeniably proven, there are also some challenges to weigh in: How does the customer gain full control over its dedicated R&D teams? Recruitment, training processes, employees' compensation, benefits and working conditions- these are all out of the customer's reach. In addition, there may be unpredicted in-country challenges that may prevent achieving the initial business goals.
If your organization has already made the strategic decision to go offshore and don't know how, Ignite's Accelerated BOT Model is the right solution for you, paving the quickest and safest way to offshore success.
Ignite Introduces The Accelerated BOT Model:
Minimize Risks, Maximize Momentum!
BOT stands for Build, Operate Transfer. Ignite's Accelerated BOT model offers much more to ensure you do it right. Accelerated BOT relies on our vast connections in Eastern Europe and deep knowledge in establishing offshore development centers. Instead of setup from scratch, we spot the right opportunity and capture an existing R&D infrastructure to minimize risks and maximize benefits.
This is how we do it:
We re

B

uild the R&D facility and infrastructure, according to the customer's specific requirements. This includes retaining the development team and ensuring the domain knowledge exists.
We

O

perate the offshore development center as a captive unit working solely for the customer, including Program Management, Development, QA, maintenance, enhancements and support.

T

ransfer the offshore center to the customer while taking care of all operational and legal aspects: administration, facility and HR as well M&A, Intellectual Property registration and taxation.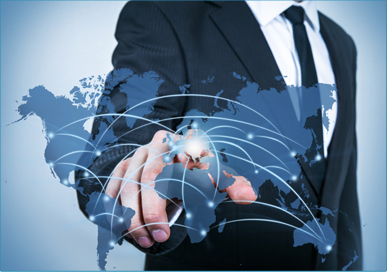 Paving the Quickest, Safest Way to Offshore Success:
Accelerate BOT offers substantial business benefits over other traditional offshore subsidiary setup.
Flexibility in business models: choose the business model that suits you best. whether it's Virtual Captive, Dedicated Team or a Fixed Price project, you can get started immediately, no need to setup an R&D center
Risk mitigation: capturing an existing R&D center eliminates most initial setup phases.
Accelerated time-to-operation
Easy scaling of operations
Dramatically reduced setup costs
Skillful, professional personnel
Assistance with local government rules and regulation
Down the road, you can acquire the activity and make it your own subsidiary
Want to learn how you could get your own operation while reducing risks and costs?
Request free consultation