Security Puzzles at InfoSec 2014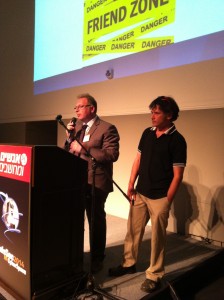 Aviram Eisenberg hosted Giora Rosenzweig at the "InfoSec in CyberSpace" conference (Airport City, Israel – May 15, 2014) where we presented Ignite Cyber Patrol new service.
Aviram's presentation covered the most challengeable aspect of data protection within an enterprise – internal fraud. "Your internal enemy… is your organization really protected?" session gives a deep consideration to this sensitive issue to help organizations handle it in a most proper way.